Early Learning Centre Lake Heights
Our Lake Heights Little Peoples Early Learning Centre caters for children from the age of 18 months to 6 years. Our centre is open from 7:30am to 6pm, Monday to Friday, 52 weeks a year. Located on the border of Lake Heights and Warrawong. Transition to School program included, with an extensive range of age appropriate resources, including computers and a smart screen. Age appropriate shaded soft fall playground, Sun Smart Centre approved by the Cancer Council. All meals provided, including Morning Tea, Lunch, Afternoon Tea. Book a tour to experience it for yourself!
Lake Heights Nominated Supervisor's Profile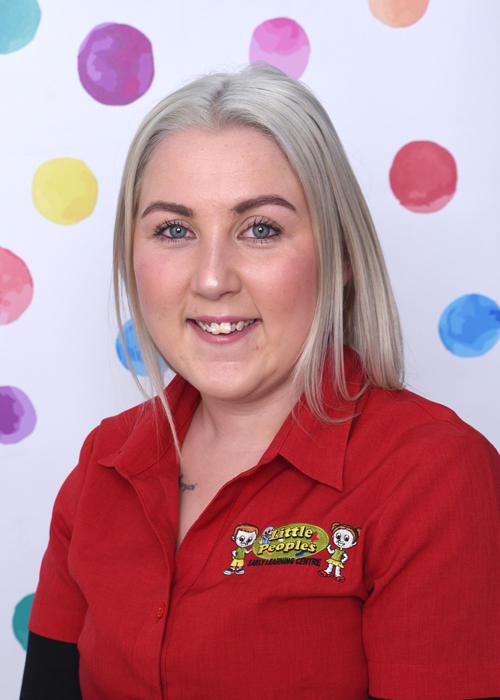 Hi, my name is Sarah-Jane Mitchell and I am the Nominated Supervisor of Little Peoples Early Learning Centre Lake Heights.
I have been in childcare since I was 19 years old. I have worked for Little Peoples since 2016 in which time I have completed my Diploma.
Early Childhood has always been my passion, I find it very rewarding to watch children learn and grow. I ensure that children get the best start in life, always encouraging children to try and give everything a go. All our educators give children opportunities that will enhance their development and that will show off their own abilities and talents through these experiences.
At Lake Heights we strive to preserve a high quality of care at all times, ensuring each child's needs are met and families are respected. We have indoor and outdoor learning environments that each staff member creates, ensuring programs are filled with different opportunities for all children to have the right to explore and use their own voice in making the programs. The programs offer learning experiences that encourage children to discover imagine and make choices within in their own learning. We view all children as capable and acknowledge strengths in every child.
We would love to meet you, please feel free to call in to see the high level of care we provide here at Lake Heights.
Meals
Morning tea, Lunch & Afternoon tea are all provided
At Little Peoples we believe that healthy eating habits are formed in early childhood and that children's nutrition is important to their health and life long development, that is why our nutritional menu incorporates the daily dietary requirements of children.
All meals are specially prepared in the centre.
If your child has any special nutritional needs, food allergies or sensitivities, please let your centre supervisor know.
Our centres are a 'nut & egg free' environment.
Fee Assistance
Child Care Subsidy (CCS) is paid directly to services to help with the cost of child care for families who use approved and/or registered care such as this Little Peoples Centre. You can claim this subsidy using your Centrelink online account through myGov.
If you do not already have an account you can create one by visiting https://my.gov.au
Link your myGov account to Centrelink – you can do this under 'Services'.
Once an account has been created you must log in and complete your Child Care Subsidy Assessment.
The Child Care Subsidy is income tested and is assessed by Centrelink in conjunction with the Governments determined priority of access guidelines for child care centres and child immunisation requirements.
For further advice and assistance visit: https://www.humanservices.gov.au/individuals/services/centrelink/child-care-subsidy
or contact the myGov Helpdesk on 13 23 07